Hey everyone,
I know it took awhile, but today I am FINALLY reviewingHunter & Holmes: Double Fugue.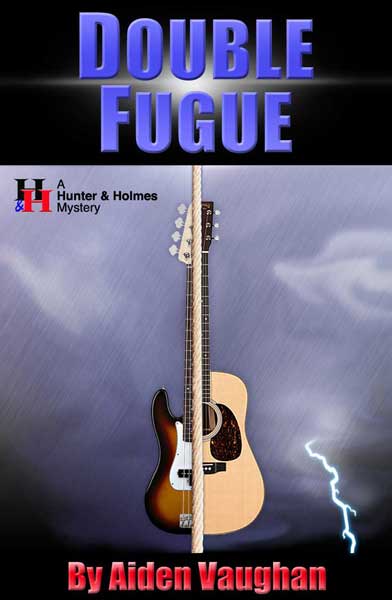 Pros:
Plot - One of the strongest points, and areas where the author improved upon, is the plot(s). Both of the plots that were introduced by Vaughan were storylines that many other readers can relate to. Daniel with his musical passions and Eric trying to recover from a traumatic experience. These real-world situations provide a "best of both worlds" feel where you know you're reading a fictitious novel, but the stories could be non-fictitious as well.
Characters - Yet another area that was improved upon from the [url="http://hunterandholmes.com/kidnappingpage.html"]Hunter & Holmes: The Kidnapping[/url]. I don't think that the characters were any "better" or "worse" than The Kidnapping, but there were a lot more individuals that Jason and Daniel interacted with. While The Kidnapping did have multiple characters within the story, the reader wasn't allowed to develop a relationship with them. As a result, it seemed like most of the book was just between Jason and Daniel. However, Double Fugue managed to introduce the reader to many additional characters as well as developing their backstories. This led to a much more interesting read since the readers were allowed to connect and establish relationships with characters other than Jason and Daniel.
Illustrations - The graphic illustrations are definitely a plus within the Hunter & Holmes series.
Example: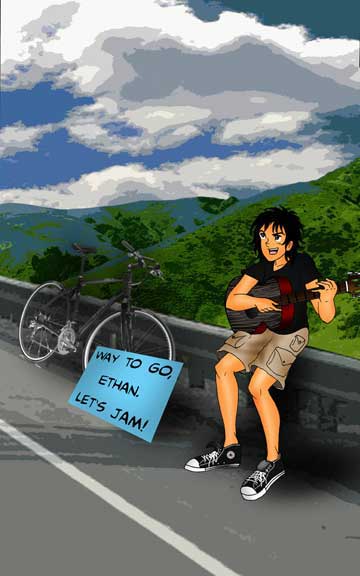 Ease of reading - The book is fairly easy to read (probably 8th grade level or so) so it can make for a quick read (if you're a fast reader) or normal, but enjoyable read (if you're a slow, imaginative reader like I am).
Access - It's an e-book and I got the epub format (I believe it comes in epub/pdf/kindle and that you can get it from all the major e-book vendors like Amazon/Apple/B&N etc) so I can read it whenever and where ever.
Cons:
Plot - While I did enjoy the two plots individually, I have never been a fan of having multiple plots happening simultaneously. Why? Well, I usually like to figure out what happens in step-by-step fashion, but when there are multiple plots happening you sometimes have to read through one, two, or three chapters before you are even allowed to return to the original plot you are most interested in. Definitely a personal preference thing since I am sure many others would enjoy this aspect of the story.
Slang - Similar to The Kidnapping, I just don't see Jason and Daniel (or any other teenager) talking the way they do within the story. We are asked to believe that Jason and Daniel are mature for their age, but even taking that into consideration, how many twenty-year-olds talk the way they do? I guess it may seem like nitpicking, but I always tend to focus on inconsistencies within movies, novels, or tv series. I feel like part of the charm of Jason and Daniel is that they are kids, experiencing real-world situations, and that their vernacular should be consistent with their age as well.
Conclusion:
Hunter & Holmes: Double Fugue definitely builds upon its predecessor, The Kidnapping. Vaughan most noticeably improves upon his character development and plot selection as well as maintaining the quality of his graphic illustrations and readability which results in a much more enjoyable read. Although there some issues with the novel, I believe they are mostly just due to personal preference, but I do believe that if Vaughan committed to a more age appropriate vernacular for his teenage characters that it would enhance his reader's reading experiences.
-Ifrit