Hey everyone,
Long time lurker, first time poster here. I just finished reading a Hardy Boy's-esque e-book by the name of . Have any of you heard of it? Apparently it's an eight book series as well (which is pretty cool… if I really like a story I'm always a bit dissatisfied if its only one novel, unless there is an epic conclusion).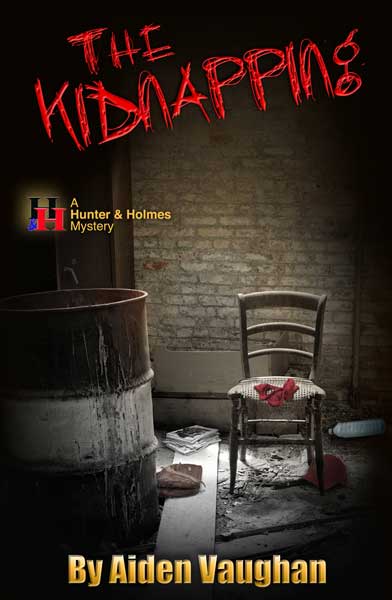 Anyways, I wanted to discuss some of the pros & cons of the first book (without giving away any spoilers). Hopefully some of you have read it too so we could have a discussion.
Pros:
Plot - the plot was believable. I really dislike reading stories where I find myself always dissecting how something would or would not have happened. Fortunately with H&H I was able to accept a majority of the plot as plausible which allowed me to focus on enjoying the story rather than nitpicking.
Characters - H&H has a lot of different characters which allows you to establish a relationship with the series. Daniel Holmes ends up being my favorite character in the first book since I view him as the rock of the dynamic duo. I like that he's into music, sports, and video games (which a lot of teenage boys can relate to) and definitely seems more "manly" than Jason. There are a bunch of secondary characters who play minor, but important roles, and theres even some room for a little romance.
Illustrations - The graphic illustrations are a nice break from just reading constant walls of texts. They allow you to compare your own visions of the characters with the illustrator's.
Ease of reading - The book is fairly easy to read (probably 8th grade level or so) so it can make for a quick read (if you're a fast reader) or normal, but enjoyable read (if you're a slow, imaginative reader like I am).
Access - It's an e-book and I got the epub format (I believe it comes in epub/pdf/kindle and that you can get it from all the major e-book vendors like Amazon/Apple/B&N etc) so I can read it whenever and where ever.
Cons:
Grammar - I noticed some spelling errors while reading, which I don't really mind, it just tells me that this novel isn't from a major publishing company (yay for the little guy?). It still would have been nice to not be distracted while reading through the chapters.
Slang - You could definitely tell that the author is an older adult. A lot of the slang that he chose (or didn't choose to use) made this pretty obvious. Even if we are to believe that H&H are far more mature than your normal teenager, I just don't know many teenagers who would walk around speaking the way they do in the Bay Area (and I am born and raised there). And when did anyone ever say "Give me some knuckles," which Chauncey loves to say. I also remember reading "orange drink" which reminded me of the grape drink skit that Dave Chappelle did. These word choices aren't horrible, it just detracted from my reading flow.
Jason's ordeal: We hear about this CONSTANTLY in the book. This is probably the biggest detractor since you feel like you want to say "I know, I know… You went through some tough stuff, but ENOUGH ALREADY!" Maybe it is just me, but the constant rehashing of what had happened got old really quickly.
Themes:
Good vs Bad = Chuck vs Nike?
I was trying to see if there was a constant theme of what shoes the "good guys" were wearing as compared to the "bad guys," but unfortunately I didn't really notice constant descriptions of what the bad guys were wearing. The author definitely made it a point of emphasis to always mention Chuck Taylors, which most of the good guys seem to like, wear, or talk about… but I couldn't draw a conclusive connection between what the antagonists were wearing due to lack of information.
Was anyone else able to draw upon some themes?
Come on man:
Don't think this is a spoiler since it happens so early in the book, but the authors choice of sedative… A DART?! A dart…? A blow dart? Come on man… who the heck is using a blow dart to sedate people now-a-days? Haha, reminds me of Ace Ventura: Pet Detective!
Conclusion:
I definitely think the pros far outweigh the cons for Hunter & Holmes: The Kidnapping. Sure there a few things that make you scratch your head when you see them, but since it's an e-book I am sure these mistakes/choices could easily be remedied/fixed. I would definitely recommend H&H for readers around age 13 (or older): teenagers, young adults, or anyone who enjoys and appreciates the "hobby detective" genre. Each novel is low priced so you can enjoy yourself without having to break the bank.
-Ifrit